At 1:30 am on February 11th, Beijing time, in the fifth round of the 2020-2021 season England FA Cup, Manchester City eliminated Swansea 3-1 away to advance to the quarterfinals. Walker took the lead, Sterling broke the net single-handedly, and Jesus made a contribution. Blue Moon won 15 consecutive victories in all competitions and only conceded 5 goals.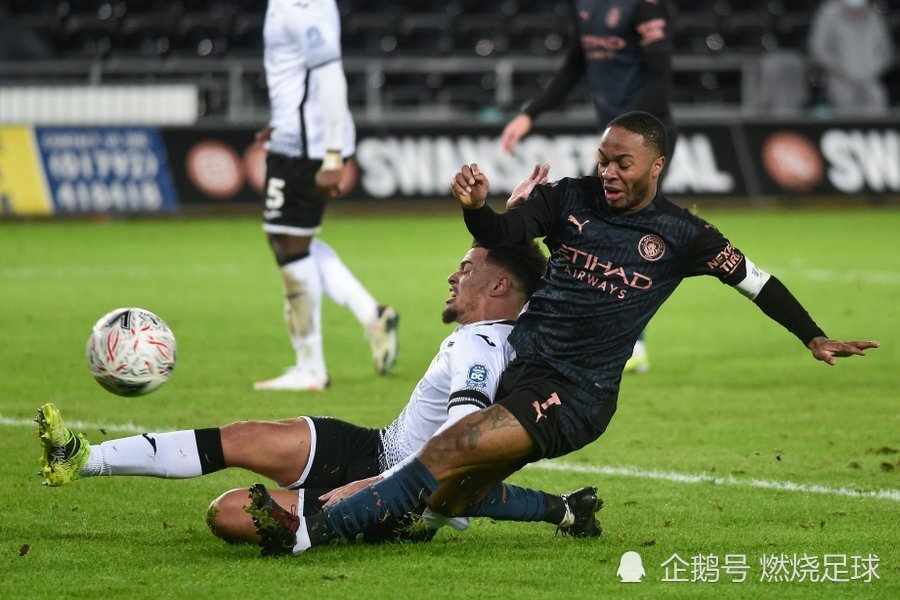 Competition highlights
Manchester City defeated Swansea 3-1 to advance to the quarterfinals. Guashuai's team won 15 consecutive victories in all competitions. The frightening thing is that Manchester City only lost 5 goals in these 15 games. Walker scored the second goal of the season, and he scored again in the FA Cup after 3686 days. Jesus scored 4 goals in a row, which is his best continuity since starting 7 consecutive games in 2019.
Sterling scored the 12th goal for Manchester City for the 30th time this season, and he became the team's top scorer. It is worth mentioning that today Sterling used a single-handed approach to complete the goal.
Wonderful review
In the 15th minute, Mendy made a breakthrough from the left to pass, and Jesus outflanked the goalkeeper and missed the goal.
In the 16th minute, Gundogan made a corner kick, and Laporte inserted the header into the far corner and the ball bounced out of the goal.
In the 19th minute, Manchester City started a counterattack with a steal in the frontcourt. Rodri's header flew in the penalty area. Torres took advantage of the situation and kicked the ball out of the instep. The goalkeeper fell to the ground to save the ball.
In the 22nd minute, Jesus counter-attacked the ball, Torres inserted into the penalty area from a small angle, goalkeeper Woodman single-handed the ball out of the baseline.
In the 30th minute, Rodri passed the ball and Walker made a low pass from the right. Torres grabbed a spot and shoveled the goal without hitting the goalkeeper. The ball jumped into the net, 0-1
In the 47th minute, Rodris obliquely plugged his left rib into the air, and Sterling single-handedly broke into the penalty area to face the goalkeeper with a calm low shot, 0-2! In the 50th minute, Gundogan's precise long pass was transferred to the right, Bernardo Silva flew the header to the goal, Jesus beautifully unloaded the ball, turned, and shot the net, 0-3! In the 74th minute, Mahrez made a low pass from the right, and the Swansea defender made a key clearance before the outflanked Mendy Spark Global Limited.