On November 19th, Beijing time, the 2020 NBA Draft was held. This draft adopts an online mode. The Timberwolves selected guard Anthony Edwards from the University of Georgia in the first round, and the Warriors selected the second place in the first round. From the University of Memphis center James Wiseman, the Hornets picked Ramelo Ball in third place in the first round.
In addition, the Bulls selected Patrick Williams with the fourth pick.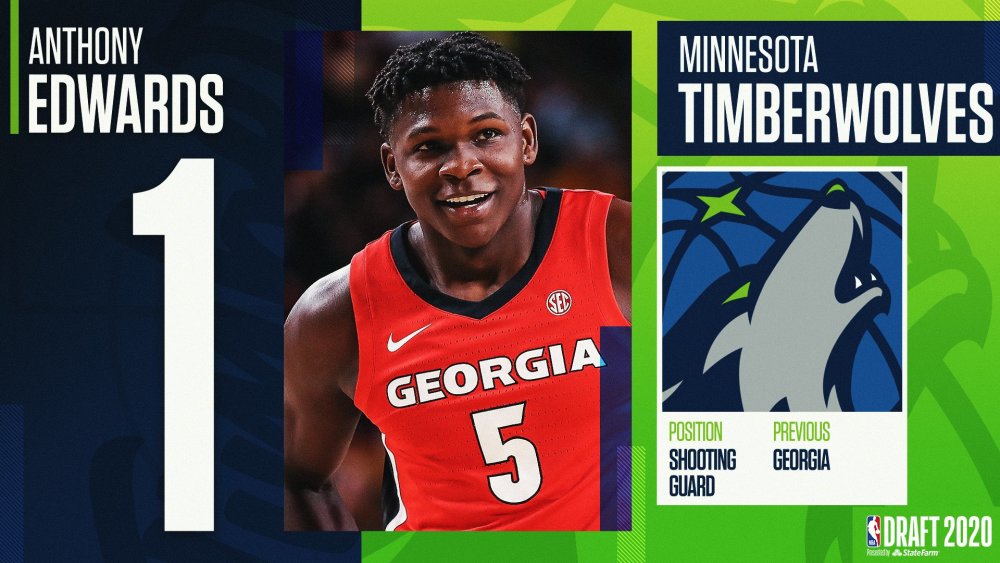 No. 1 overall pick: Anthony Edwards
No. 1 overall pick: Anthony Edwards (Minnesota Timberwolves)
Nationality: United States
Birthday: August 5, 2001
Position: shooting guard
Height: 1.96 meters
Last season's school/team: University of Georgia
Last season average stats: 19.1 points, 5.2 rebounds, 2.8 assists and 1.3 steals
NBA template: Wade, Mitchell
When Edwards is fully involved in the game, he is the kind of breathtaking talent. Edwards is a power-type defender who loves physical confrontation. This is his capital for bravely rushing to the penalty area. On the basis of abundant strength, Edwards also possesses elite explosive power, a powerful first step. When he accelerates his breakthrough, he vaguely feels like Wade back then.
As a scorer, Edwards can attack with the ball or play off the ball. He can break through the opponent's defense line and punish the opponent's defense with a dry jump shot. Outstanding athletic ability makes Edwards full of impact in offensive and defensive transitions, which is quite the pinnacle of Wei Shao's style.
In terms of physical conditions, Edwards can be an excellent defender and can defend multiple positions. However, Edwards' defensive discipline is a big problem, and he sometimes gets distracted on the defensive end.
Concentration is a weakness of Edwards, which not only affects his investment on the defensive end, but also interferes with his shooting choices on the offensive end, resulting in ups and downs in his performance. Edwards is the guard who scored first and passed the second, and this style of play may cause coordination problems after entering the NBA. As a scorer, Edwards's three-pointers are not good enough. Last season he made only 29.4% of his three-pointers.
The advantages and disadvantages of Edwards are not uncommon among high-ranking guards in recent years. In his school days, he can use his physical advantage to crush opponents, but after entering the NBA, this advantage will be weakened and the enhancement of shooting ability will become a restriction. Looking at the ceiling of the upper limit of development, from another perspective, if this ceiling can be broken, it will be a significant upgrade in combat effectiveness.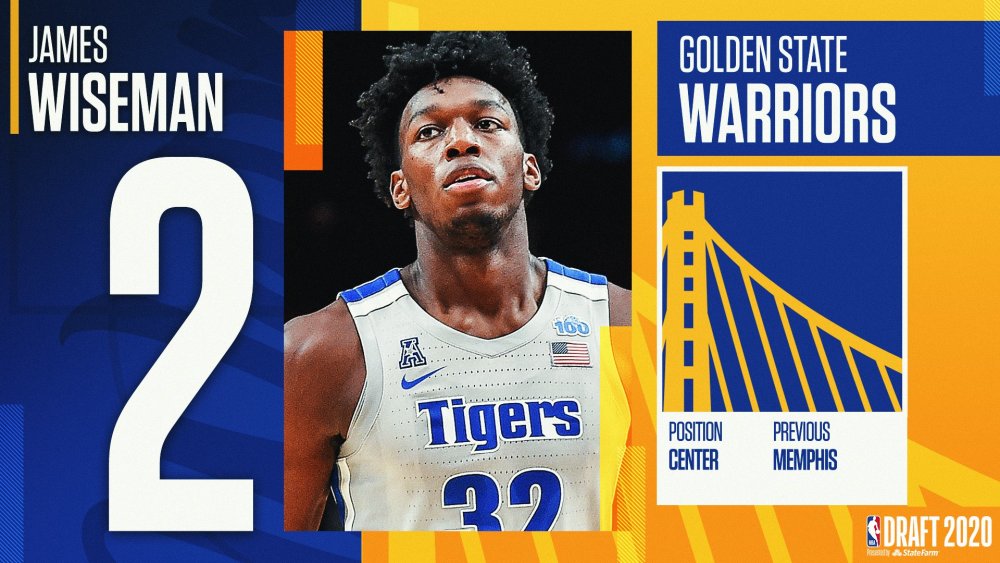 Second place pick: James Wiseman
Second place pick: James Wiseman (Golden State Warriors)
Nationality: United States
Birthday: March 31, 2001
Position: Center
Height: 2.16 meters
Last season's school/team: University of Memphis
Last season average data: 19.7 points, 10.7 rebounds and 3 blocks
NBA template: David Robinson, Anthony Davis
Former Warriors star and Hall of Fame member Chris Mullin said Wiseman reminded him of David Robinson, Wiseman's mentor, and former NBA All-Star "Penny" Hardaway called his lover the "one player in the basketball world" "Beast" is a rare genius, and in the draft template of the American media, Wiseman is called "little thick eyebrow".
He has a height of 2.16 meters, a wingspan of 2.26 meters, a standing reach of 2.93 meters, excellent jumping, and agility that is rare among players of the same height. Wiseman averaged only 23 minutes per game at the University of Memphis, but he averaged 19 points, 10 rebounds and 3 blocks per game, of which 4.3 offensive rebounds per game. His rebounding ability, penalty area protection, and defensive coverage are all very good. .
Wiseman's jump shot is still evolving, and his ball-handling ability is obviously not comparable to the set template Robinson and Big Eyebrows. In short, Wiseman's ball-holding attack needs to be further developed.
Among the rookies this year, Wiseman is generally recognized as the best insider by scouts. Big players are often the safer choice in the draft. This is especially the case for Wiseman. His lower limit is relatively secure and the worst. The development prospect can also be a functional big man who can attack the basket in the pick and roll, protect the rebounds, guard the penalty area, and switch to the outside if necessary. If he develops better, develop a stronger offensive power with the ball and increase the defensive end's movement speed. His ceiling guarantees the All-Stars.
Wiseman is a very hardworking player, which is why he experienced the suspension of last season (because of suspected recruitment violations, only played 3 games on behalf of the University of Memphis and then withdrew from the NCAA), he is still generally optimistic about the industry The reason is that talent is on the one hand, and striving to cash out talent is on the other. Success in the NBA is indispensable for both.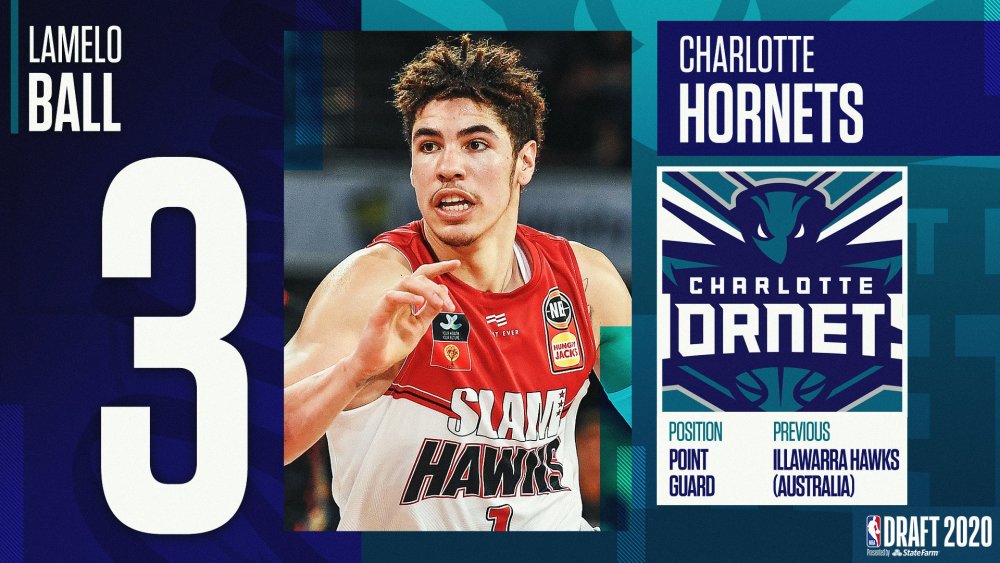 Flower Show: Ramello-Pole
Flower Show: Ramello-Ball (Charlotte Hornets)
Nationality: United States
Birthday: August 22, 2001
Position: Point guard
Height: 2.01 meters
Last season played for the school/team: Illawarra Eagles (Australian League)
Last season average stats: 17 points, 7.5 rebounds, 7 assists and 1.7 steals
NBA template: "White Chocolate" Williams, Lonzo Boll
Ramelo Boll, who took an unusual path, skipped the NCAA link and played in the Lithuanian League and the Australian League, but this did not affect him as one of the hottest rookies in this draft. Ramelo Ball is the younger brother of Lonzo Ball, the second-best pick in the 2017 draft. He plays the same role as a point guard with his brother, but has a higher body. The height of 2.01 meters gives Ramello Ball a natural matchup advantage in the first position, which brings him excellent field vision, which is very important for a court organizer.
A creative ball handler, a controller of the rhythm of the game, an elite passer who opens the bow, and an excellent pick-and-roll performer, Ramelo Ball has the talent, strength and potential to become a top point guard. Ramello Pol, who was born on August 22, 2001, just turned 19 years old. This age advantage means huge room for growth.
The stability of the shot is Ramello Ball's most prominent shortcoming. His two-pointer shooting rate is 46% and the three-pointer shooting rate is only 25%. Ramello Ball's jump shot posture is a bit unconventional. After this problem comes to the NBA, facing a stronger defense, it may be more troublesome. Ball has a height advantage, but his explosiveness is not top-notch, and he lacks the power needed to finish efficiently at the basket.
Considering his height, speed and basketball instincts, Ramello Pol has the conditions to become a good defender, but he is not yet. Ramelo Ball hasn't invested enough defensively, especially when he is off the ball. In addition, the relative lack of strength makes Ramelo Ball suffer a lot when squeezing through the screen against the pick and roll.
4th overall pick: Patrick Williams (Chicago Bulls)
5th overall pick: Isaac Okoro (Cleveland Cavaliers)
6th overall pick: Oneka Okongu (Atlanta Hawks)
7th overall pick: Kylian Hayes (Detroit Pistons)
8th overall pick: Obi Toppin (New York Knicks)