ESPN reporter Wana Roski reported that the 76ers and the Thunder have reached a deal. The 76ers sent Horford, a first-round pick and a second-round pick in exchange for the Thunder's Danny Green and Terence- Ferguson. Green joined the Thunder from the Lakers in a previous Schroder trade.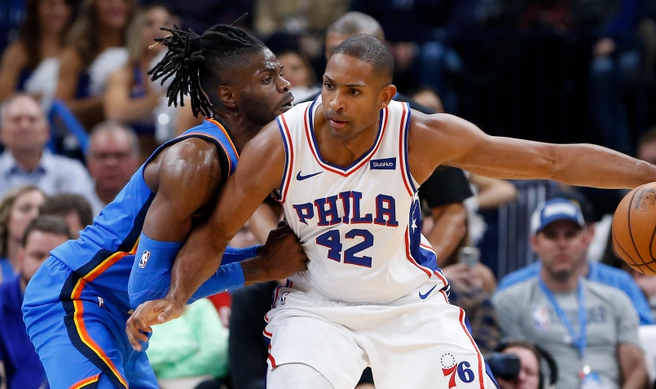 According to further reports from Vonarowski, in this deal, the 76ers handed out the draft pick for the first round of 2025, with light protection, plus the 34th pick of this year's draft.
The Sixers made this transaction, the main purpose is undoubtedly to clean Horford. In the summer of last year, the 76ers and Horford signed a four-year contract worth 109 million US dollars, but last season, Horford's role in the 76ers was quite limited. He played 67 games in the regular season, started 61 times and averaged only 11.9 points and 6.8 points per game. Rebounds and 4 assists, shooting 45%. Horford's scoring average is the lowest since his second season, and his field goal percentage is a career low. Considering Horford is 34 years old, his contract has become one of the worst in the league.
And Danny Green was one of the members of the Lakers to win the championship last season, but not long ago, he joined the Thunder from the Lakers in a deal involving Schroder. The reason Green was traded by the Lakers was also that his contract was not cost-effective. He signed a two-year, $30 million contract with the Lakers last summer, but last season's regular season and playoffs, Green's performance did not meet expectations.
But compared to Horford, Green's contract is only one year left. Moreover, Green is still a champion player. He won the championship with the Spurs, and in the last two seasons, he won the championship with the Raptors and the Lakers respectively. Although Green's three-point ability is not as stable as in the peak period, he is still a very threatening point on the outside, and opponents dare not let him go easily. What's more, Green's defensive ability is still online.
Because of this, in this deal, in order to exchange Horford for Danny Green, the 76ers have to catch a future first-round pick plus a second-round pick. However, the Thunder also added a player, Terrence Ferguson, who was the No. 21 pick in 2017. He is an athletic outside player who averaged 3.9 points per game with the Thunder last season.
If Danny Green resumes the three-pointer after joining Philadelphia, it will be a surprise for the 76ers, and Green will become an important puzzle for the team to hit the championship.
For the Thunder, although they have eaten Horford's contract, they also got a valuable first-round signing again through the trade. The US media ridiculed that the Thunder is hoarding the first round of picks. Is it planning to organize the draft for the next few years? (Sean)