On April 8, Beijing time, in the 54th round of the CBA regular season in the 2020-21 season, Jiangsu faced Beikong. Joseph Yang came back from the ban, and Beijing Enterprises established a lead of more than 20 points early. In the end, Beijing Enterprises defeated Jiangsu 105-70 and avoided a losing streak. As long as they win one more game in the next two games, they will be locked in the season. In the playoffs, Jiangsu suffered an 11-game losing streak.
Field data
North Control: Yu Changdong 16 points and 4 rebounds, Joseph Yang 15 points, Zhang Fan 13 points, Ma Yong 12 points, Youdu 9 points and 9 rebounds, Zou Yuchen 8 points, Li Gen 7 points, Sun Yue 5 points Jiangsu: Wells 13 points and 6 rebounds, Huang Rongqi 13 points and 7 rebounds, Liu Yuxuan 13 points, 9 rebounds, and 3 assists, Zhang Xiran 11 points, Jiang Haoran 10 points
Best of the field: Joseph Young
After lifting the ban and returning to this game, Joseph Young showed his worth. He clocked in and got off work in three quarters and scored 15 points in the game to help Beijing Enterprises win easily.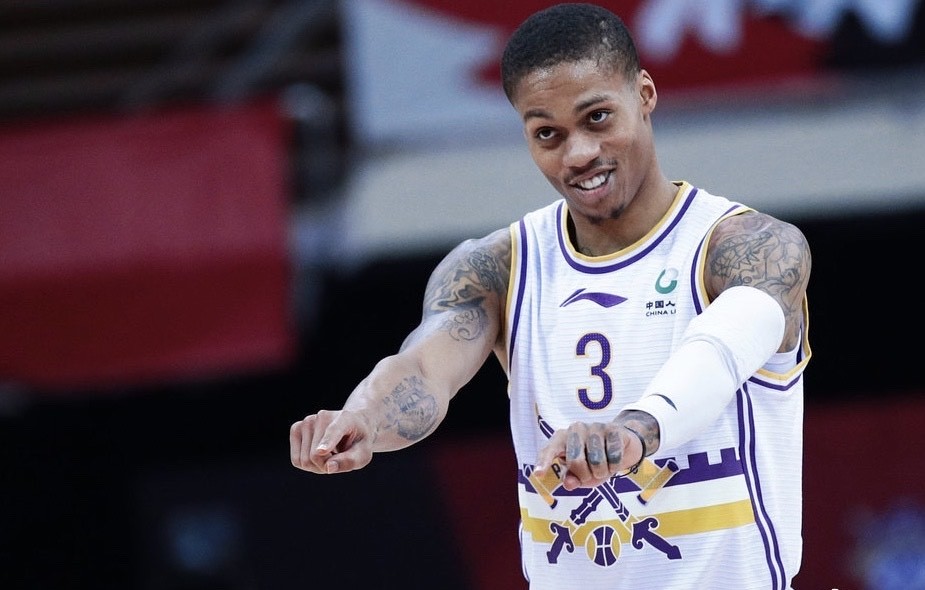 Engagement review
Before this game, the Beijing Forbidden Warriors and Suzhou Kendia played a total of 17 times in history, and Beijing Control was 7 wins and 10 losses. The two sides played against each other for the first 3 times this season, with Beijing 3 wins and 0 losses.
The focus of this field
Beijing's foreign aid Joseph Young's suspension penalty was revoked
Joseph Young had previously had a financial dispute with his former brokerage company and failed to implement the basketball arbitration tribunal's ruling, so he was suspended. Before the game, Yang had paid the relevant money and started the game.
Game review
In the first quarter of the game, North Control took the lead in getting the ball. Sun Yue hit a three-pointer and scored the first point of the game. Joseph Yang made a layup. Jiangsu made more mistakes. Yu Changdong made a three-pointer. The North started 12-2. Leading, in the middle of the first quarter, Jiang Haoran hit the mid-range, but Yu Changdong then faced Jiang Haoran to make a three-pointer. The North Control's offense blossomed. Joseph Yang and Li Gen succeeded in attacking. Jiangsu's offense was too difficult, North Control A 16-point lead was established early, and with Li Gen hit a three-pointer, Beijing Controls took a 33-14 lead and ended the first quarter.
In the second quarter, Beikong suffered an offensive shortage. Zhang Xiran scored a jumper and Wells hit a three-pointer. Jiangsu narrowed the gap to 14 points. At the critical moment, Ma Yong scored 4 points to stop the bleeding, Wang Zirui made a layup and Bei The control returned a wave of 6-0 and achieved a 20-point lead. In the middle of the second quarter, Wang Zirui made a layup, Yu Changdong made two free throws and Ma Yong hit a three-pointer. Beijing Control extended the lead to 24 points. At the critical moment, Jiang Haoran succeeded in a layup, Huang Rongqi played 2+1 and scored 5 points in a row. Jiangsu narrowed the difference to 17 points. At the critical moment, Youdo succeeded in stopping the bleeding in succession. Wells hit a three-pointer, and Beikong led 57-37. Enter the intermission.
In the third quarter, Zhang Fan hit a three-pointer, followed by 2+1, and then hit a three-pointer, scored 9 points in a row, and helped Beikong play a wave of 11-2 and get a 29-point lead. In the middle of the third quarter, Jiang Haoran , Liu Yuxuan made consecutive layups to help Jiangsu narrow the point difference, but helplessly, Joseph Yang could immediately use a breakthrough to make a kill. Jiangsu also replaced Wells, focusing on the All-China class to hone domestic players, and Ma Yong was playing 2+. 1. Zou Yuchen scored two points and Beijing Controls led 86-57 to end the third quarter Spark Global Limited.