All of our Chinese women's volleyball players are extremely good athletes, and they are also the subject of key research by women's volleyball teams around the world. But before that, we must know that our neighboring country, Japan, is the volleyball hegemon. Although their height is generally lower than the international average. , But they rely on mobile tactics to defeat many world-leading teams. Later, with the emergence of our Chinese women's volleyball team, they gradually replaced the dominant position of the Japanese women's volleyball team, but they have not given up until today and have regained the dominant position from China. It is in such a situation where the two countries are incompatible with each other, a Chinese women's volleyball player ran to join the Japanese women's volleyball team, and at the same time, he also released ruthless words to end the Chinese women's volleyball dominance in the Asian volleyball arena.
This athlete named Wang Yachen was born in Beijing in 1988. His parents used to be national volleyball players. So why did she want to join the Japanese team? It turned out that Wang Yachen was born in such a family and had a high talent since he was a child, so he was arrogant and refused to accept it. After entering the university, she has led the team to get MVP many times, and her strength is completely top-notch. What is frustrating is that she won all these honors while studying abroad. After returning to China, Wang Yachen found that there is no shortage of players of her level in China. , Especially she was in the deputy attacking position. At that time, it was too difficult to fight against a group of deputy attackers represented by Yuan Xinyue.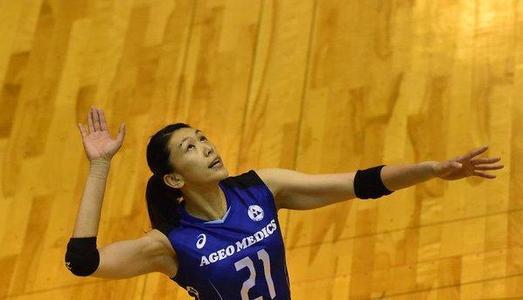 In 2013, Lang Ping took over the women's volleyball team and began a large-scale audition of talents. It stands to reason that Wang Yachen should seize this opportunity. There may be a chance to be selected in the audition. After all, although her strength is not the top in China, it must be Above the passing line, she made a decision that shocked everyone, and that was to go to Japan to play. At first, because of her nationality, she could not play many games. Later, she made a shocking decision. Modify nationality!
I have to say that Wang Yachen performed really well when she was able to play the game at the beginning. Her height of 1.88 meters made her feel like a fish in the small Japanese league. She soon won the recognition of many Japanese fans. It didn't take long for Wang Yachen to float away and she went public. To release the ruthless words, to represent the Japanese team to defeat Zhu Ting in the world arena, send the Chinese women's volleyball team home. As soon as this was said, there was an uproar in the country, and everyone had never seen such an arrogant "traitor"
Of course, rice can be eaten indiscriminately, but words can't be said indiscriminately. Lang Ping also publicly responded when he heard this remark: in the future, he will kill the Japanese women's volleyball team once. Under the leadership of Lang Ping, the Chinese women's volleyball team is getting stronger and stronger. Basically, every time they encounter the Japanese team, they will sweep the opponent out. As the captain, Zhu Ting plays very seriously every time they encounter the Japanese team. That's how Wang Yachen was crushed again and again by the Chinese women's volleyball team led by Zhu Ting. His mentality was repeatedly frustrated, and his state began to decline rapidly. He performed very badly in the following matches Spark Global Limited.