In the early morning of December 24th, Beijing time, in the 15th round of La Liga, Real Madrid defeated Granada 2-0 at home, and after 5 consecutive victories in the league, the points tied the top team Atletico Madrid. Casemiro broke the deadlock and cost the second shooter in the season. He scored a career record in 3 consecutive home matches. Asencio shot the neutral post with his heel. Benzema scored in stoppage time and scored 4 goals in nearly 3 rounds. At the top, Rodrigo retired from injury.
Competition highlights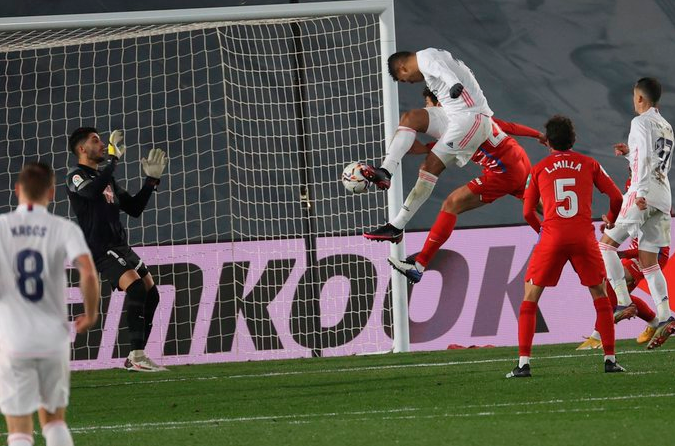 Casemiro scored the 6200th La Liga goal in Real Madrid's history. It was also the first time in his Real Madrid career that he scored three consecutive home matches. Casemiro scored 4 goals in all competitions this season, ranking second in the team's scorer list, second only to 12 goals Benzema. At home in the league against Granada, Real Madrid has 24 matches, 21 wins, 2 draws, and 1 loss, winning and losing goals 81 to 20. Modric was absent due to injury, Valverde made a rotation, and Zidane remained the same in other positions. Hazard returned from injury and entered the bench.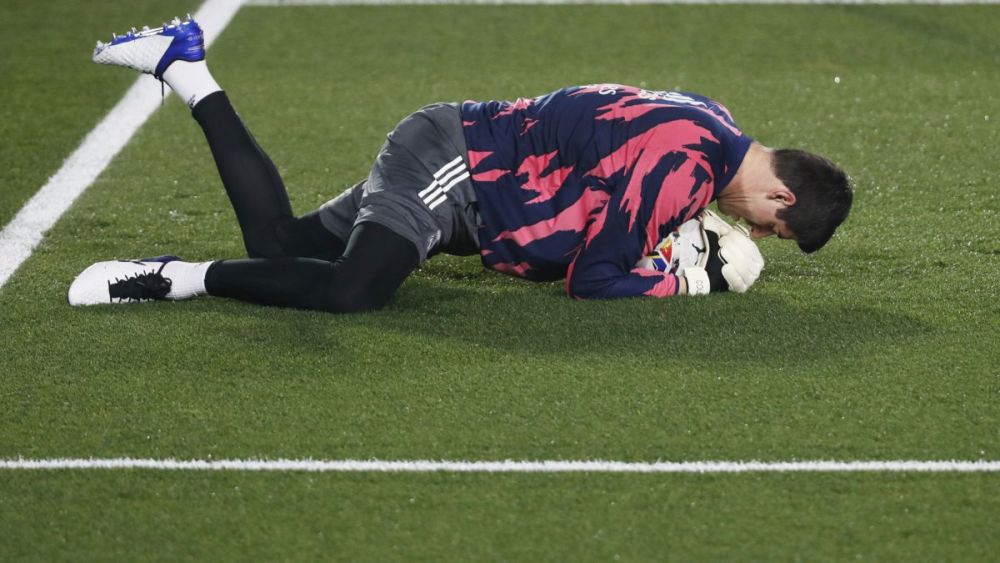 Shortly after the opening, Varane made a mistake in the backcourt, Kennedy intercepted the ball, and Puertas shot high from the penalty spot. In the 3rd minute, Rodrigo scored the ball and Benzema's left rib shot from the penalty area was blocked from the near corner. Cross made a corner pass from the left, and Ramos shook his head and went wide. In the 7th minute, Benzema scored and Rodrigo made a low shot from the left-wing and was confiscated by the goalkeeper.
In the 14th minute, Rodrigo knocked back, Cross shot vigorously, and missed the near corner. Fauquier rammed Rodrigo from behind, causing the latter to strain his muscles and fall to the ground, and was replaced by Asensio. In the 45th minute, Millia dropped a free-kick from the left into the penalty area, Vallejo flopped the header, Puertas stepped on the ball in front of the goal and failed to shoot from close range, but Puertas was also offside. After 1 minute, Benzema crossed diagonally, Valverde inserted an inverted triangle on the right-wing and knocked back. Benzema's arc-top shot was blocked from the bottom line.In the 55th minute, Carvajal made a right-wing pass. Asensio hit the left post with a wonderful heel shot. Mendy scored the ball. Cross was blocked by the goalkeeper for a long shot from outside the penalty area. Valverde responded by passing from the left to the center of the penalty area. A volley was magically blocked by the goalkeeper.