At 3:15 am on November 23, Beijing time, a focus game in the ninth round of the 2020-2021 Premier League, Liverpool captured Leicester 3-0 at home, Evans had an own own goal, and Jota had 4 consecutive home games Breaking the goal, Firmino headed for meritorious service.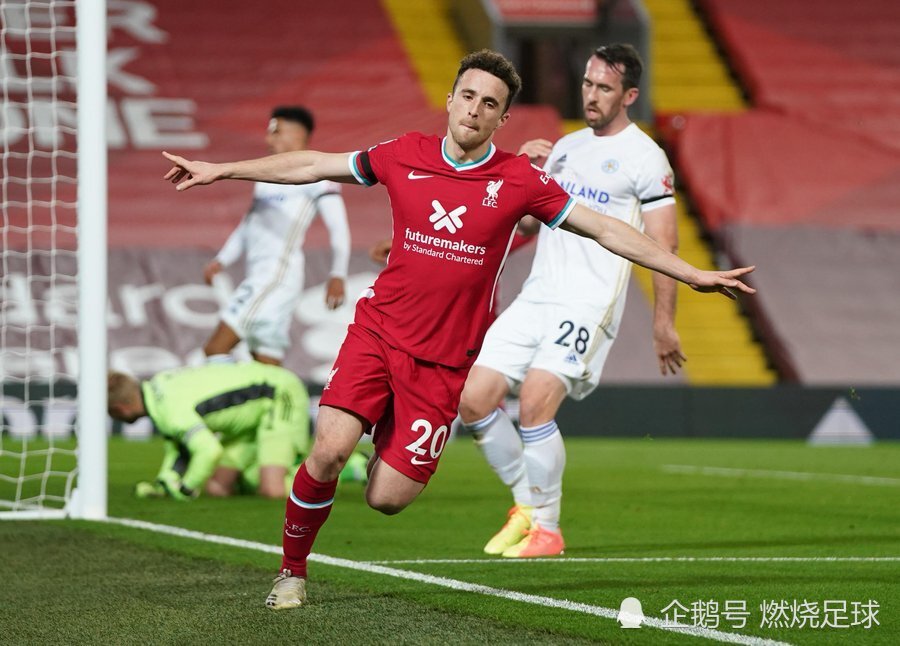 Competition highlights
1Liverpool beat Leicester 3-0 at home to return to the winning track, and the Reds tied the top Tottenham with 20 points. Blue Fox's 6-game winning streak in all competitions was ended.
2Wijnaldum ushered in the 200th game of Liverpool's career, including the 150th game of the Premier League, he followed the team to a big victory.
3Without Salah, Liverpool still has the brave Jota. The Portugal international scored 4 consecutive home games to form the first player in team history and scored 8 goals for the Reds in 12 matches against Jota Spark Global Limited.
Wonderful review
In the 9th minute, Liverpool fought back quickly, Keita obliquely plugged his right rib, Jones shot from a small angle and was blocked by Schmeichel.
In the 21st minute, Liverpool took a corner kick from the right, Evans grabbed a header from the penalty area, but the ball accidentally flew into his gate, 1-0! Liverpool laughed at the Oolong gift!
In the 24th minute, Vardy broke into the penalty area and returned the triangle. Barnes followed up with his right foot and missed the goal, which was extremely threatening.
In the 27th minute, Robertson made a corner kick, and Matip's header in the penalty area was just slightly off the top.
In the 41st minute, Robertson obliquely lifted the penalty area at a 45-degree angle from the left, and Diego Jota inserted a header in time to break the net, 2-0!
In the 48th minute, Madison went straight, Barnes broke into the penalty area at high speed and shot from a small angle, and the ball was confiscated by Alisson.
In the 54th minute, Milner went straight and Mane broke into the penalty area with his right foot. Schmeichel put his hand on the goal, and the guard line rescued.
In the 57th minute, Diego Jota was blocked from a small angle, and then he crossed the bottom line. Schmeichel fell to the ground and blocked it. Evans made a header and hit the post to pop out!
In the 77th minute, Firmino single-handedly hit the post from the far corner and popped out. Albrighton was rescued by the goal line. Then Schmeichel bounced and hit the door frame in Mane's supplementary shot!
In the 86th minute, Milner made a corner kick, and Firmino grabbed a point in the penalty area and broke the net, 3-0! Liverpool secure the victory!
Technical Statistics
Lineup
Liverpool (433):
Goalkeeper: 1-Alisson
Defenders: 7-Milner, 3-Fabinho, 32-Matipu, 26-Robertson
Midfielder: 17-Jones, 5-Wijnaldum, 8-Keita (76-Williams 53′)
Forwards: 20-Diego-Jota (27-Origi 89′), 9-Firmino, 10-Mane (18-Nano Takumi 89′)
Leicester (3421):
Goalkeeper: 1-Schmeichel
Defenders: 3-Fofana, 6-Evans, 28-Fuchs (26-Plet 63′)
Midfielder: 2-Justin, 8-Di Leimens, 24-Mendy, 11-Albrighton
Front midfielder: 15-Barnes (19-Clouddale 63′), 10-Madison
Forward: 9-Valdy