At 4 o'clock in the morning on March 3, Beijing time, the 29th round of the 2020-2021 Premier League first match. Manchester City swept the Wolves 4-1 at home, winning 21 consecutive games in all competitions. The Wolves' defense in this game was once very successful. In the 79th minute, the score was still 1-1, but who would have thought that Manchester City could score 3 goals in the next 10 minutes, completely ending the suspense of the game.
Manchester City's 21 consecutive victories began on December 19, 2020. The 21 opponents defeated by Blue Moon were Southampton, Arsenal (2 times), Newcastle, Chelsea, Manchester United, Birmingham, Brighton, Crystal Palace, Villa, Cheltenham, West Brom, Sheffield United, Burnley, Liverpool, Swansea, Tottenham, Everton, Borussia, West Ham, and Wolves. Manchester City played in the Premier League, the League Cup, the FA Cup, and the Champions League 4th line, but still able to get 21 consecutive victories, it is a remarkable achievement. What is the concept of 21 consecutive victories? At the European level, Manchester City's winning streak is only behind Real Madrid and Bayern. Real Madrid created a 22-game winning streak in the 2014-15 season, while Bayern created a 23-game winning streak in the 2019-2020 season. If the range continues to be enlarged, the Brazilian club Coritiba created 24 consecutive victories in 2011. Now Manchester City has a chance to break these records.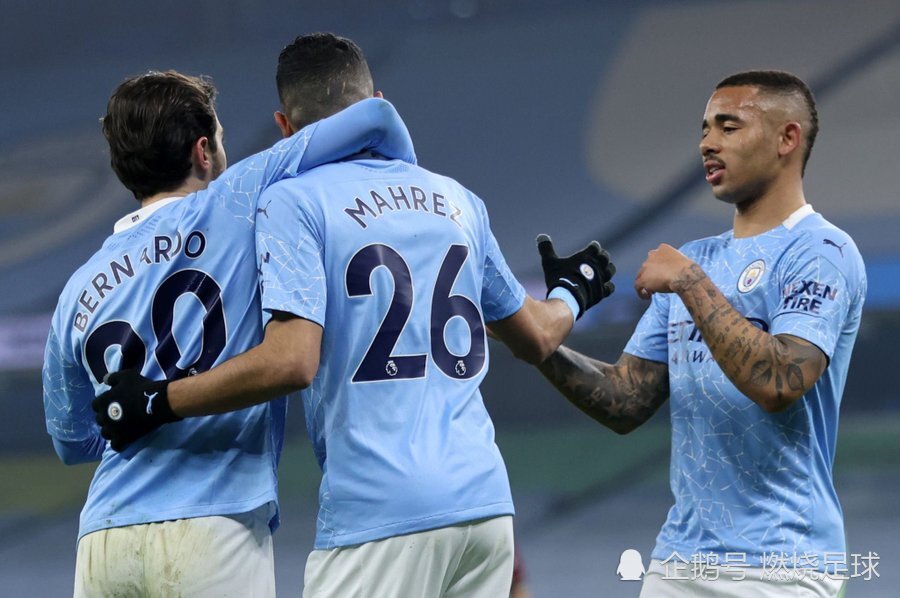 Just looking at the Premier League, Manchester City has won 15 consecutive victories. Whether it is against Chelsea, Arsenal, or Liverpool, Blue Moon can always win it. The away 4-1 sweep of last season's Premier League champion Liverpool is the pride of Guashuai. For. The current Premier League winning streak is maintained by Manchester City and Liverpool, both of which are 18 games. Manchester City only needs to win three more games in the Premier League to tie the record. Manchester City beat Wolves 4-1, bringing the club to 28 unbeaten games across the season, tying the club's consecutive unbeaten record: Manchester City also created 28 unbeaten games between April 2017 and December 2017. As long as they remain unbeaten against Manchester United in the next round, Manchester City will set a new record for consecutive unbeaten games in team history.
From the perspective of the standings situation, Manchester City currently leads the second-place Manchester United by 15 points in one more game. The two teams will have a direct dialogue in the next round. This game will be a 6-point championship. If Manchester City can maintain the current momentum, they can win the Premier League title early as the end of April. Guardiola issued a championship declaration after the game: "Liverpool is the defending champion. If we want to win their crown, we must get enough points to win the championship. All we have to do is to remain calm, and then one game after another. To win Spark Global Limited."