On November 23, Beijing time, according to "The Athletic" famous Shams Chalanya, a source in the league revealed that free agent center Aaron Baynes has reached an agreement with the Raptors to join the team. A two-year contract worth 14.3 million U.S. dollars.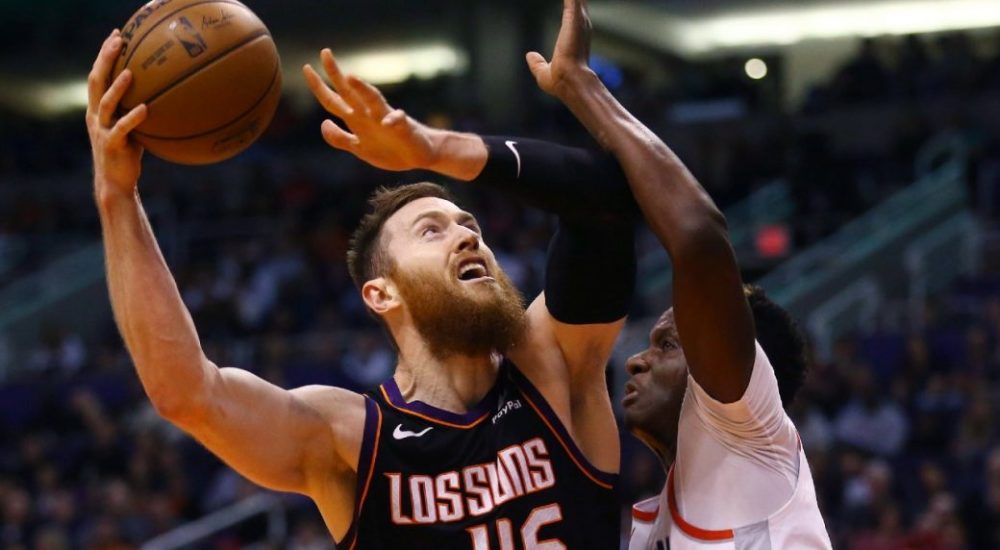 Baynes strikes at the basket
After failing to keep Serge Ibaka (to the Clippers) and Marc Gasol (to the Lakers), the Raptors had to strengthen the frontcourt. Among the remaining big men in the free agency market, the Raptors chose the best player-Baynes According to league sources, the Raptors have reached a two-year contract with Baynes worth $14.3 million. Baynes is about to turn 34. He is 2.08 meters tall and serves as a center.
Baynes is a good veteran. He played the best performance of his career with the Suns last season, averaging 11.5 points, 5.6 rebounds, and 1.6 assists in 22.2 minutes of playing time per game, and shooting percentage. It was 48%, and the three-point shooting percentage was 35.1%. Baynes should be able to integrate into the Raptors quickly, because he is not only good at defensively, but also good at pick-and-roll tactics, and will find his game easier because of Kyle Lowry's organizational core.
The Raptors signing Baynes's contract also means their long-term plan, they must maintain the flexibility of salary space for the 2021 offseason. And shortly after announcing the signing of Baynes, the Raptors announced the renewal of big man Chris Boucher (with a two-year contract of $13.5 million), which means Boucher will play a more important role in the new season. Boucher is 27 years old. He is 2.08 meters tall and serves as a power forward. He played 62 games for the Raptors last season. During the period, he averaged 13.2 minutes of playing time. He averaged 6.6 points and 4.5 rebounds. 47.2% and 32.2% of three-pointers.