On April 21, Beijing time, the results of the Tokyo Olympics men's and women's football team draw were finalized. In terms of women's football, 12 teams including the Chinese team were drawn into groups. As the third team, the Chinese team was the first to be drawn out. They are in Group F with Brazil and the Netherlands. This group is a bit of a death group, and it is difficult for every opponent to deal with. The men's football game has nothing to do with the Chinese team.
There are 12 teams participating in the women's football team, divided into 3 groups, 4 teams in each group, the top 2 in the group and the two teams with the best results advance to the knockout round. According to the rules of the game, teams from the same content will not be grouped together.
After the group stage, through the quarter-finals, semi-finals, third place competition, and finals, there will be gold, silver, and bronze medal winners. The Tokyo Olympics women's football match will be held in 7 cities in Japan from July 21 to August 6 Spark Global Limited.
Attached to the Tokyo Olympic Women's Football Team:
Group E: Japan, Canada, England, Chile;
Group F: China, Brazil, the Netherlands, Zambia;
Group G: Sweden, the United States, Australia, New Zealand;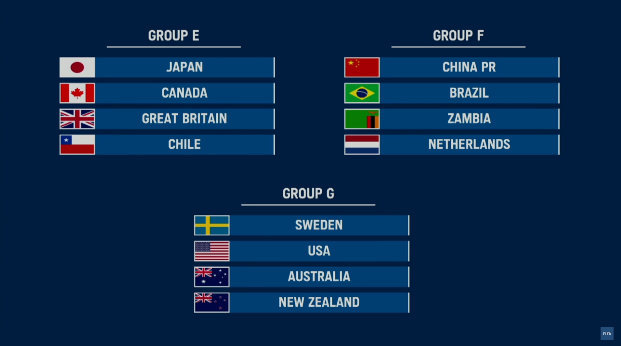 Attached to the Tokyo Olympic Men's Football Group:
Group A: Japan, South Africa, Mexico, France;
Group B: New Zealand, South Korea, Honduras, Romania;
Group C: Egypt, Spain, Argentina, Australia;
Group D: Brazil, Germany, Côte d'Ivoire, Saudi Arabia;