Mourinho hurriedly dismissed get out of class, Tottenham is tantamount to ceding the League Cup to Manchester City. Tottenham tycoon Levi didn't think so at first, but with a mystery of self-confidence, he could not wait a minute to drive Mourinho away. As a result, the League Cup was tortured by Manchester City, was bombarded by more than 20 feet, Tottenham players were trapped.
Look at Tottenham's temporary coach Mason, the formation is roughly like this: Brothers listen to me, we can't play Manchester City. You just need to defend me, don't fight back, don't need to, support me until the penalty. Had it not been for Sterling to play happy football, Tottenham could go home at halftime.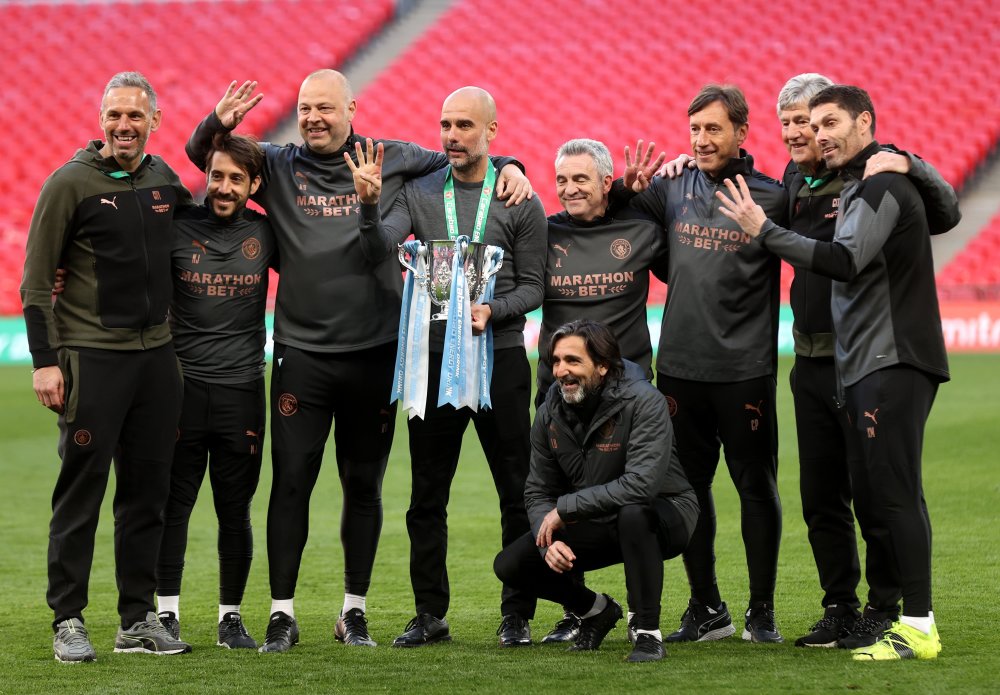 Guashuai is wild again
Harry Kane passed the ball 3 times and touched the ball 10 times in halftime. What a shameful statistic is this? This is the result of Levy's choice of temporary workers for Tottenham. Mourinho may lead the team to lose, but it is not difficult to see the point. Levi was miscalculated, at least the aftershock of dismissing Mourinho was unexpected.
In addition to the blow of losing the championship, Levi's meticulously prepared Tottenham new coach, I am afraid that it will also be yellow. Premier League media news, Tottenham's favorite coach Nagelsman is about to be cut off. The giant Bundesliga ship Bayern Munich has officially contacted Nagelsmann. Compared to the financially stretched Tottenham, Bayern is much more attractive. The media previously said that Nagelsman was interested in the Tottenham coaching position, but after Bayern coach Frick announced his departure, things took a big turn. Bundesliga media reported that Flick has a high probability of taking over the German national team after the European Cup, and Loew will leave. Nagelsmann became the target of Bayern's new coach in an instant, and Nanda Wang did not hesitate to start contact.
As for Tottenham, it can be said that they have been hit twice overnight, and the coach is likely to find someone again. But Tottenham is almost in a mess, who wants to take over? The first is that Harry Kane may leave the team. His age does not allow him to sink with Tottenham. Secondly, Spurs is facing a reorganization in the backcourt. It is impossible to spend money. It will be a feather next season without spending money. The important thing is that RB Leipzig is said to have offered Nagelsmann a transfer fee of 30 million euros. Even at a 50% discount, Tottenham can afford it? At present, Tottenham's new coach list also includes talents such as Teng Haag and Rogers, but think about it, if there is a good choice, who will come to Tottenham's muddy waters Spark Global Limited?
Isn't Leicester City fragrant? Levi doesn't think of himself as a giant. Tottenham is no better than Fox City. Don't be too arrogant. From this point of view, Mourinho is relieved and on the right track. Since it is destined to be a mistake, it is a lucky thing to end early.