Recently, the Lakers and the young player Kyle Kuzma renewed a three-year $40 million contract. In this regard, the Lakers coach Frank Vogel said in an interview: "I am personally very excited about this. , I love what this young man represents."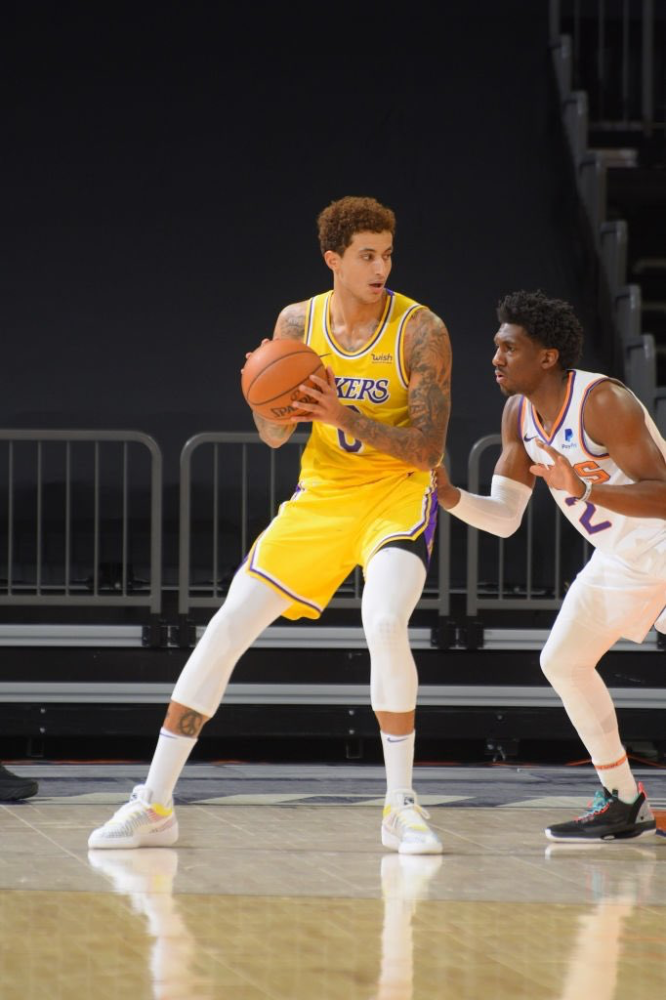 Kuzma will play an important role in the team
In the interview, Vogel said that he had communicated with Kuzma before, because Kuzma had said before that "it is not clear what his role is," and he does not know whether he will start the new season. As the Lakers have a very deep lineup for the new season, Vogel will have a number of good lineup choices when lining up, but he said, "Regardless of the rotation, Kuzma will play an important role in the team ( big role)".
Speaking of Kuzma's contract renewal, Vogel said: "I'm personally very excited. I like this young guy very much. I love what he represents. He is a team-first guy to help us. To win the championship, he made sacrifices. He is the kind of player the Lakers need."
Kuzma has clearly untied his knots. Regarding the contract renewal, he said: "Some things are not always related to money. We have to consider all the circumstances. I think we are in a good situation now. Until the contract expires, we will always be contenders for the championship, and I will also enter the peak period. I think this is a win-win choice." In the preseason, because Zhan Mei didn't play much time, Kuzma provoked the mainstay in the game and his performance was very eye-catching. On December 23, Beijing time, the Lakers will face the visiting rival Los Angeles Clippers in the opening game of the season.