During the offseason this year, the Rockets' operation was covered up by the trading rumors of Harden and Wei Shao. Everyone only cared about where Harden and Wei Shao would stand next. But the reality is that the Rockets still intend to win in the moment. Maybe the Rockets will trade Wei Shao, but they definitely want to keep Harden.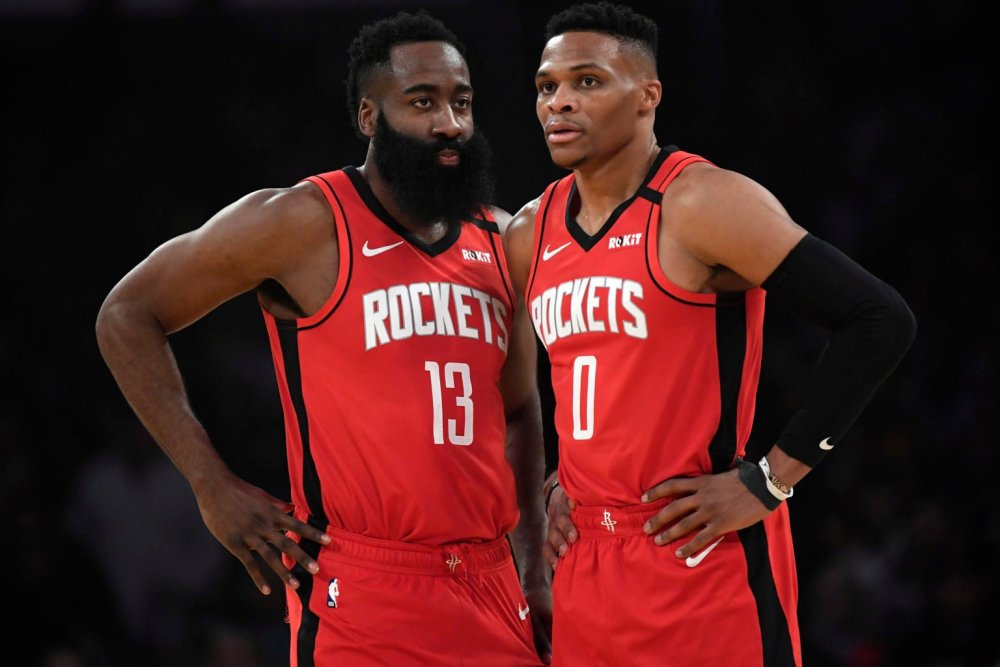 Both Wei Shao and Harden did apply for a transaction, but their situation was completely different. According to the news, Wei Shao is dissatisfied with the Rockets' team culture, but his deepest dissatisfaction lies in the fact that he does not have enough ball rights in his hands to cooperate with Harden, which is unable to exert his strongest power. Judging from the conditions put forward by Wei Shao, what he pursues is nothing more than absolute core status and sufficient ball rights. As for the level of the team's lineup, this is not his priority.
Harden's dissatisfaction with the Rockets is that the Rockets' management is too picky and unwilling to pay the luxury tax to reinforce them. Some decisions bypassed Harden without his consent. Harden worries that the Rockets management and coaching staff will enter the reconstruction mode after a big change, and no longer pursue the championship. According to the current situation, it is difficult for the Rockets and Wei Shao to continue to cooperate. They have also been seeking the best trading plan to send Wei Shao away, but the relationship between the Rockets and Harden has a chance to be repaired. As long as the Rockets pursue victory, Champion, Harden may be willing to stay.
The Rockets introduced Wood and signed Cousins ​​to reinforce the inside line, all in preparation for persuading Harden to stay on the team. Now the total salary of the Rockets has exceeded the luxury tax line. At least for now, the signal from the Rockets management to Harden is that they are willing to spend money. If the Rockets can trade Wei Shao for a powerful faction and realize the recovery of the draft picks, the future of the Rockets is still worth looking forward to. The Rockets are indeed exploding in their cap space, and it is difficult to perform major operations on the lineup. However, ESPN data experts Kevin Pelton and Hollinger believe that the Rockets have at least maintained the same state as last season after strengthening the interior, and they have not fallen significantly. They are still among the strongest teams in the West. The current Rockets have not yet reached the point where they must be rebuilt. As long as the arrival of Wood and Cousins ​​can keep the Rockets in the ranks of internal upgrades and make Harden happy, the Rockets for the new season are still a force that cannot be underestimated.